This Co-op Month, we are thrilled to be offering a few special prizes for folks that become a Member-Owner or make an investment in their share throughout the month of October. There are already some great incentives for investing this month (you can read more about them here), but in with the chocolate bars, reusable produce bags, and other prizes will be three golden tickets: one for a skillet from Finex, another for a People's tote bag stuffed full of our favorite fall essentials, and another for a pair of bags from North St. Bags.
North St. Bags are made a quick bike ride away in Ladd's Addition near Hawthorne Boulevard. Owner Curtis Williams started the company from his basement in 2009 with one industrial sewing machine and the desire to make a super functional pannier that could be converted into a backpack. Without any significant sewing experience, it took a while to get the design right, but since then Curtis has grown the company and the product line to include a range of panniers, bags, backpacks, and more.
A tour of the North St. Bags show room and work space.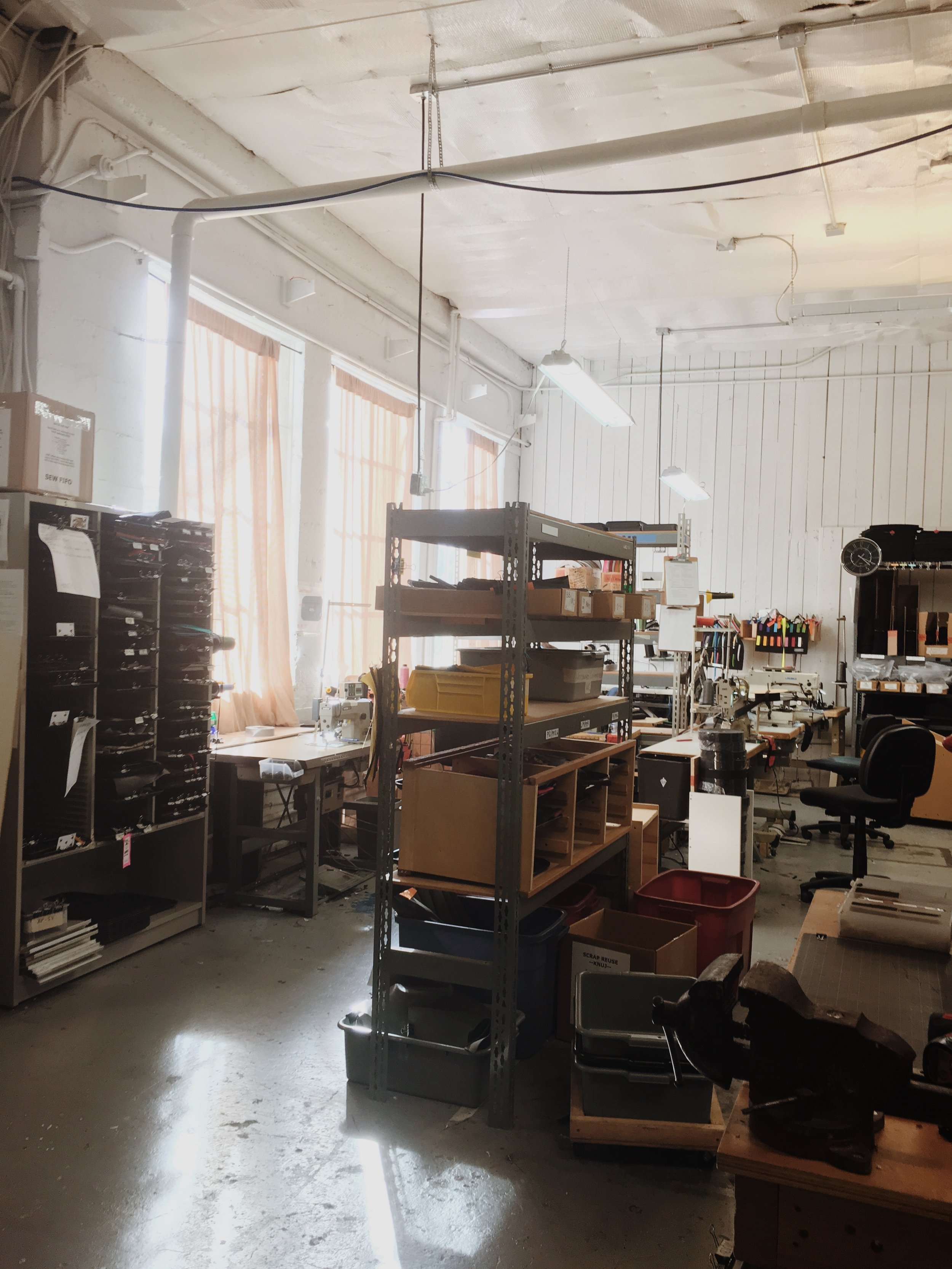 While the company has grown, the commitment to making bags in house from predominantly materials made in the USA has stayed the same. Bags from North St. are also made to order, and customers get to pick their color schemes and other details whether they're ordering a fanny pack or a pannier. North St. bags also carry a lifetime guarantee, and the nice folks there can handle all kinds of repairs.
During Co-op Month, one lucky Member-Owner will find a golden ticket in with their other incentive that is good for their choice of either a pair of Gladstone Grocery Panniers or two Tabor Totes with a matching Pittock Pouch.
The Tabor Totes in the large and regular sizes make the best diaper bag, gym companion, or grocery shopping tote. They are super durable, made from 1000 Denier CORDURA® nylon. The matching large Pittock Pouch help to keep your bag organized and small items from getting lost in the bottom of your bag.
The Gladstone Grocery Panniers are perfect for running errands, picnic rides, and trips to the farmers market. Made with 1000 Denier CORDURA® nylon, these panniers can stand up to the Portland rain and look great doing it.
Come by the Co-op to become a Member-Owner or invest in your share, and with any luck win some of these terrific bags!